EDITOR'S NOTE: There are certain conditions in life that are quantifiable despite remaining qualitatively vague. Take test-related grades. You either passed at some level or you failed. Not necessarily meant to measure your full academic potential, it instead gives you valuable data on your performance with regard to a particular topic of study. If you received an F, it's not a "semi-pass." Now, although the term "recession" can have multiple implications and effects, the fact of the matter is we have been defining it as two consecutive quarters of GDP declines. It's a conventional measure, not a universal truth. Recessions arguably represent the "natural" contractionary phase of an economic cycle. But to politicians, the R-word comes with a stigma. It somehow represents failure. And the Biden administration (especially US Treasury Secretary and former Fed Chair Janet Yellen) would rather deny the reality of a recession measure and gaslight the American public than acknowledge the measure and work to resolve the problems that lay ahead.
Are we in a recession?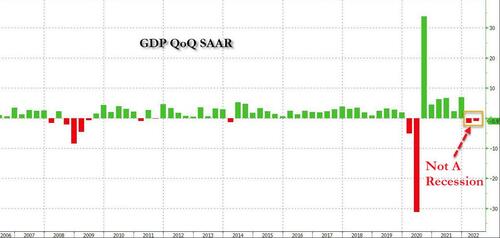 Source: Zero Hedge
Yellen, Biden, Deese et al. all say...
Will they be proved wrong again?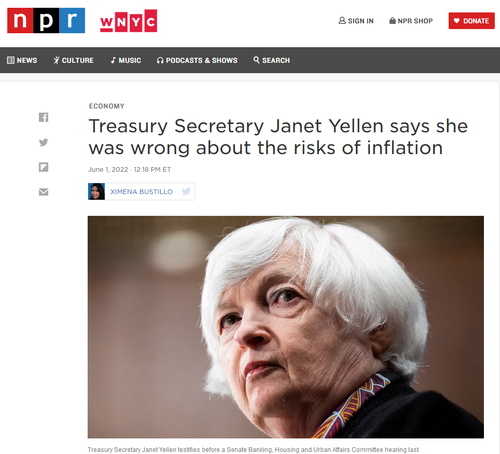 Source: Zero Hedge
Watch the Treasury Secretary squirm her way out of this one (due to start at 1330ET)
Source: Zero Hedge
Originally published on Zero Hedge.