EDITOR'S NOTE: The Federal Reserve is currently testing its own interaction of a central bank digital currency (CBDC), aka, the "digital dollar." As of its latest test, it's capable of making 1.7 million transactions per second, far outpacing the fastest crypto token, which happens to be Solana, clocking in at a still-impressive 50,000 transactions per millisecond. The blistering speed of the Fed's digital dollar will accelerate the rate at which the financial freedom and privacy of Americans will come into submission under an oppressive monetary regime. The benefits of technological speed and efficiency have their downside, either in the form of accidents or in the nefarious use of its capabilities. Once CBDCs are implemented, we're subject to both.
Many Tests were being performed under the United States Central Bank Digital Currency project. In the previous 2 tests, Digital dollar achieved a record speed of 1.7 million transactions per second which is quite an impressive number.
What is CBDC?
Central bank digital currencies (CBDCs) have recently emerged as a hot topic in the financial space. Banks, Institutions, and governments are performing research and analysis on the economic and technical feasibility of introducing a new form of digital money and its impact on monetary and fiscal policy.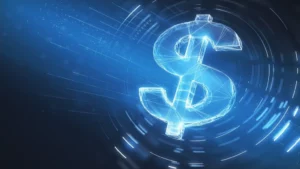 Source: CNBC
A Bank of International Settlements report states that over 80% of central banks are already researching CBDC. It begs the question: why are these institutions preoccupied with CBDCs? In this explainer, we'll cover CBDCs, their importance in digital economies, countries exploring their use cases, and the road to mass adoption.
Two Recent Tests
The results are promising for the viability of a digital dollar, as the research produced two separate architectures for a potential U.S. CBDC, with one code base capable of handling 1.7 million transactions per second, according to a white paper. That's more than 2.5 times the number of transactions Visa can handle on its network.
Furthermore, the vast majority of these transactions were settled in less than two seconds, a tantalizing result for users of the U.S. banking system, which can force customers to wait days before a fund transfers are settled.
That performance is also far superior to popular cryptocurrencies, with the bitcoin network capable of handling just 7 transactions per second and ether just 25, according to research by Shihab Hazari, a software developer and former researcher at Ontario Tech University. Though developers are working on methods to increase throughput on these blockchains, it's unlikely that decentralized networks like bitcoin can compete on these metrics with a centralized network like the one proposed by the Boston Fed and MIT.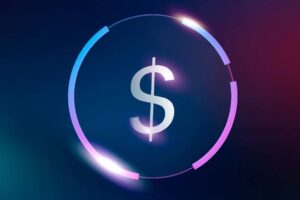 Source: Cryptonomist
The successful rollout of a central bank digital currency will likely be resisted by bitcoin purists, who see bitcoin as means to overthrow the power of central banks and governments over money. Other crypto enthusiasts who aren't wed to the libertarian ideology that motivated the creation of bitcoin are likely to welcome a digital dollar as evidence that the government is embracing their vision of a global economy greased primarily by cryptocurrencies.
"It is critical to understand how emerging technologies could support a CBDC and what challenges remain," said Boston Fed Executive Vice President and Interim Chief Operating Officer Jim Cunha. "This collaboration between MIT and our technologists has created a scalable CBDC research model that allows us to learn more about these technologies and the choices that should be considered when designing a CBDC."
Originally published by Om Chaturvedi at TechStory