EDITOR NOTE: Interestingly, the American savings rate got a nice boost during the pandemic; the first stimulus package, aimed at encouraging spending, was used to pay down current debt or was stashed away in a savings account. Quite an achievement for a society that has been addicted to revolving debt. There is one thing, however, that the consumer credit report hides: many of these debts are in forbearance, meaning that payment dates have been pushed back a number of months. Can we assume that debtors are relying on a second stimulus to make these payments? If a second package doesn't come in the form of a direct payment, will the state of individual lending end up crashing the economy, as debt serves as one of the pillars of American society?
After several months of solid growth (with the exception of a sharp drop in August), in October consumer credit grew far less than expected, rising just $7.2BN, half the Sept $15BN increase...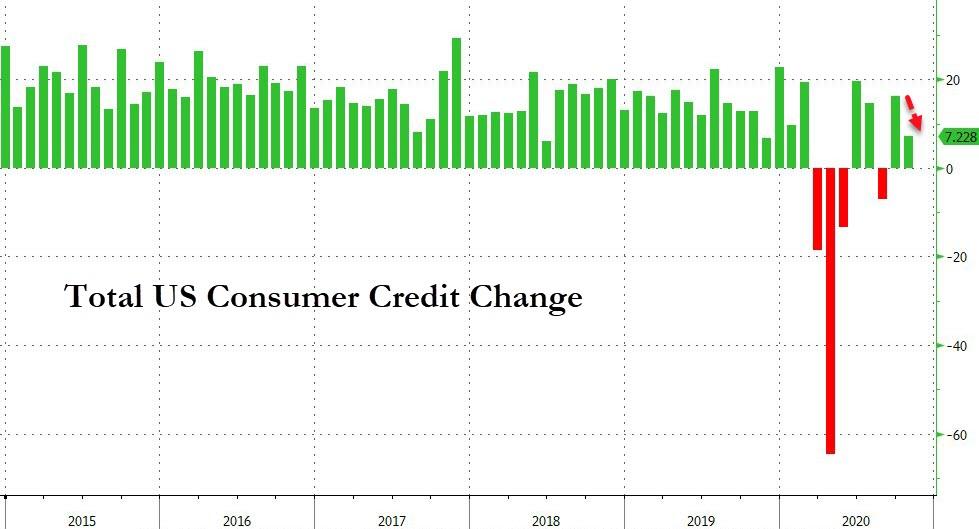 ... and badly missing expectations of a $16.1BN increase.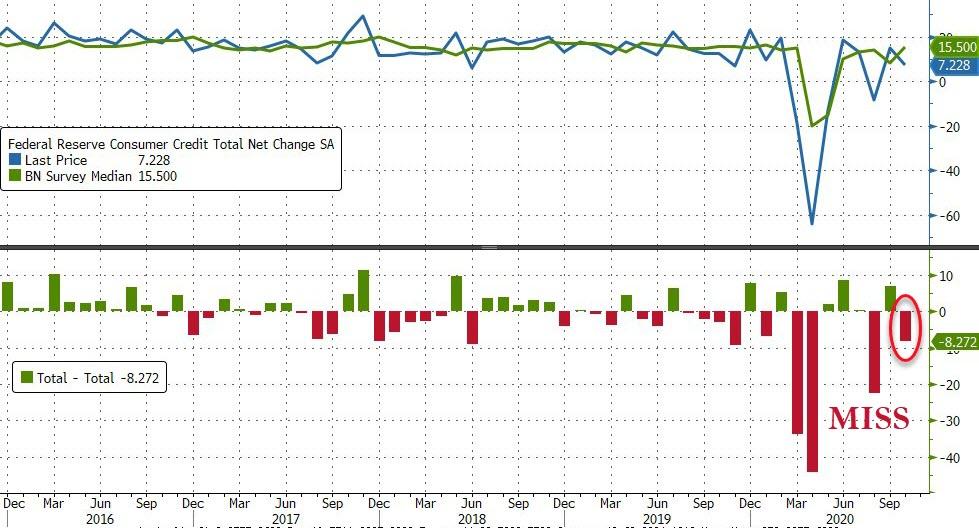 While non-revolving credit continued its smooth, virtually unchallenged melt up, rising by $12.7BN in October, the most in three months it was another unexpected decline in credit card debt which shrank by $5.5BN to $979.6BN, the lowest since May 2017 and the 7th drop in the past 8 months, that led to the weak October print.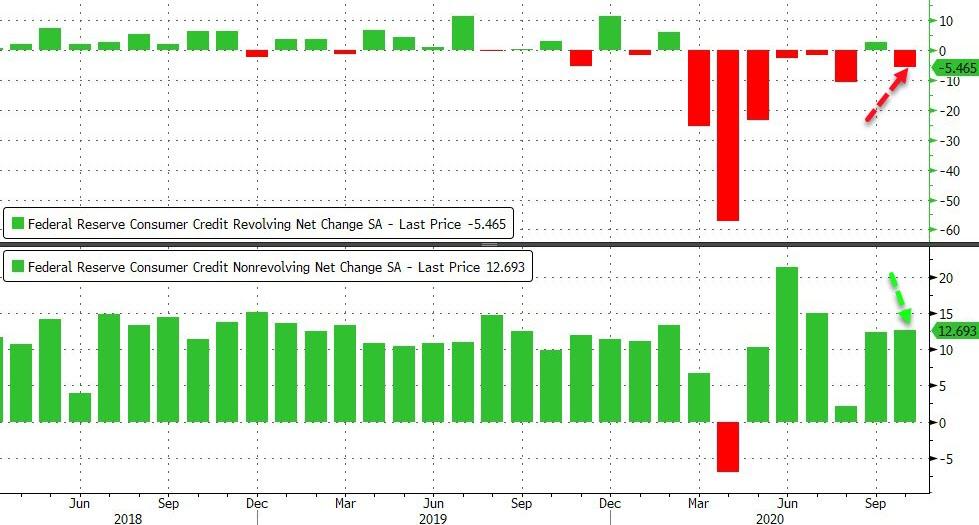 The decline in credit card debt is troubling, but expected in light of the lack of a new fiscal stimulus which had prompted many of the same households that levered up during the summer on hopes of continued government generosity to their recent credit card loans as uncertainty rose.
Lending by the federal government, which is mainly for student loans, increased by $4.5 billion before seasonal adjustment.
Finally, there were no repayment concerns when it came to auto and student loans, which make up the bulk of non-revolving credit: according to the latest quarterly update, both student and auto loans hit a new all time high, increasing by $24.5BN and $16.5BN to $1.705 trillion and $1.219 trillion, respectively, both new record highs.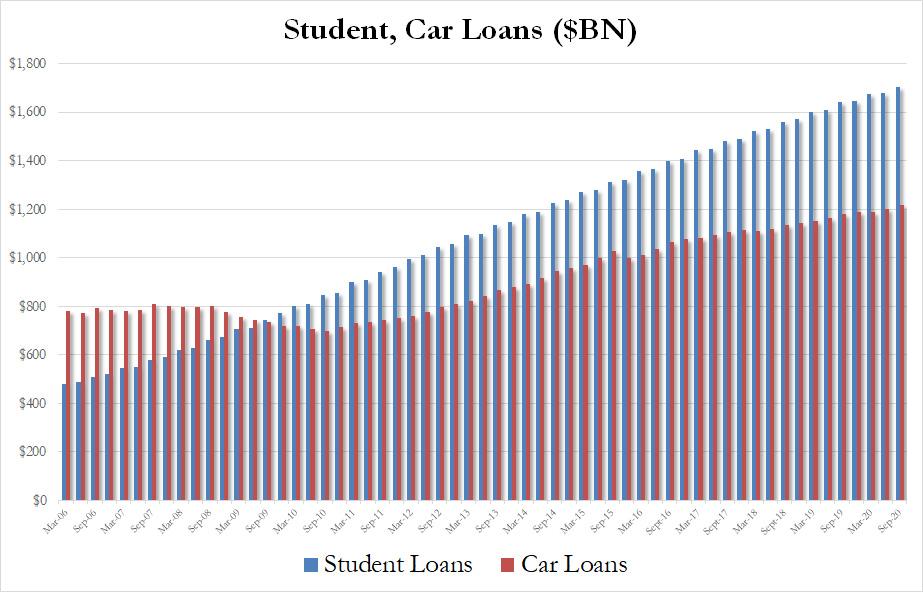 Why? Because since the paydown schedule on these loans is so far off into the future, Americans largely expect that either one or both will eventually be extinguished by future socialist administrations.
Originally posted on ZeroHedge