EDITOR'S NOTE: To be fair to our readers, not all of whom sit on the conservative side of the partisan fence, the following Fox News article and video takes the predictable perspective toward inflation and its ties to the Biden administration. Our president gets an F on everything. Now, it's time to tease out a little truth in what the article is saying (it's hard to separate truth from fiction when you're listening to an ideologue). Yes, Biden's approach to energy took us off the path to energy independence. And yes, shutting down energy production wasn't the wisest thing to do. The war in Ukraine, compounded by the pandemic shutdowns, created the perfect storm for energy inflation to skyrocket. And the current energy crisis is severely hurting, if not full-on destroying, businesses that depend on diesel. By extension, the same can be said of households. In terms of inflation, just remember that the Fed's money-printing happened during the Obama years, accelerated during the Trump years, and continued through Biden's tenure in the White House. What should concern you the most is whether Biden has the economic smarts about him to handle the current crisis. And based on everything he's said thus far—that inflation is transitory, that inflation is good, and that the US has the fastest growing economy and more—his statesmanly words betray an economic ignorance that ought to be downright frightening.
The U.S. is paying the price for shutting down energy production, says Sen. Mike Braun.
During an interview on "Varney & Co."  Senator Mike Braun, R-Ind., said the U.S. has unleashed a "monster" with inflation, and shared the report card he put together for President Biden.
SEN. MIKE BRAUN: Diesel fuel is what moves the transport around the country. I ran a logistics and distribution company for 37 years and our diesel bill, I check with my kids each week when I go back, who now run the company with a good young executive team. Unbelievable how much that has gone up. Also, when you're looking at what's happening on the street we're running into, and many businesses, where this whole sugar high of the economy is about to end. So a lot of businesses are seeing months now that aren't as good as what we had a year ago, and that's just the beginning of it.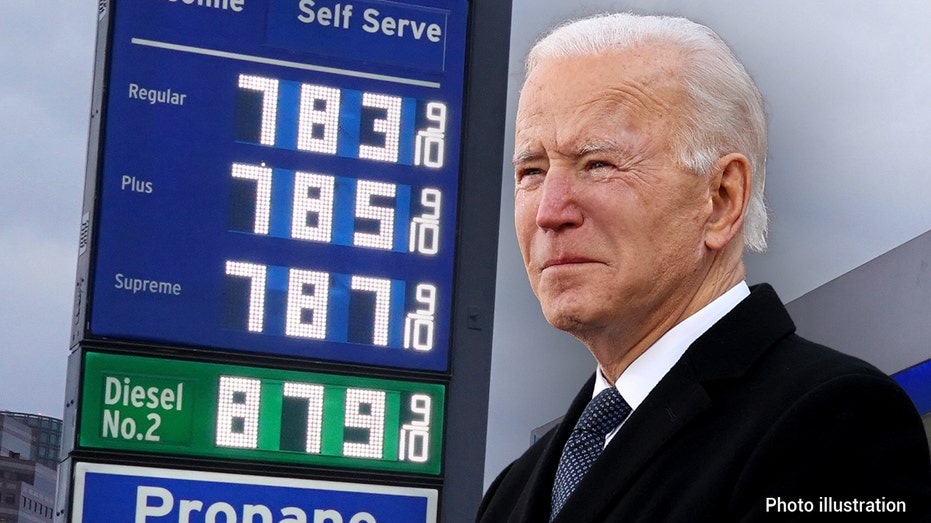 Source: Fox Business via AP Newsroom 
When you look at the report card that I put together for Biden, when it comes to inflation, gas prices, immigration. F, F, F, F, F down the line. This is just going to be part of what we're dealing with. And most of it has still not hit the street. It's all ahead of us. We've unleashed a monster with inflation. We're shutting down our energy independence. We're paying the price for it now. 
ECONOMY WILL 'TURN FOR THE WORSE,' WARNS FORMER EY GLOBAL CHAIRMAN AND CEO
WATCH THE FULL INTERVIEW HERE.
Originally published on Fox Business.