EDITORS NOTE: The UK, which has overtaken Italy and Spain as the hardest hit European nation during the Coronavirus, is in the midst of their worse economic slump in 300 years!  Since before the United States was the United States.  
The Bank of England's Monetary Policy Committee (MPC) "voted unanimously" to keep the banking rate at 0.1% and left its bond-buying program unchanged despite the country's worst economic slump in 300 years, caused by coronavirus lockdowns. 
MPC voted 7-2 to leave its bond-buying program unchanged at £645 billion. Two of its nine policymakers (Michael Saunders and Jonathan Haskel) voted to increase the program by £100 billion. 
The BoE described the economic impact of COVID-19 was "having a significant impact on the United Kingdom and many countries around the world," adding that economic activity has stumbled since 1Q20 and unemployment "has risen markedly."
The Bank outlined an "illustrative scenario" that shows a 14% plunge in the British economy in 2020, followed by a V-shaped recovery in 2021. It said very significant monetary and fiscal stimulus is required for a recovery to play out. 
The scenario also showed consumer prices index would fall to near zero at the start of next year, mainly because of the drop in energy prices. Then the BoE expects to meet its 2% target in the next several years.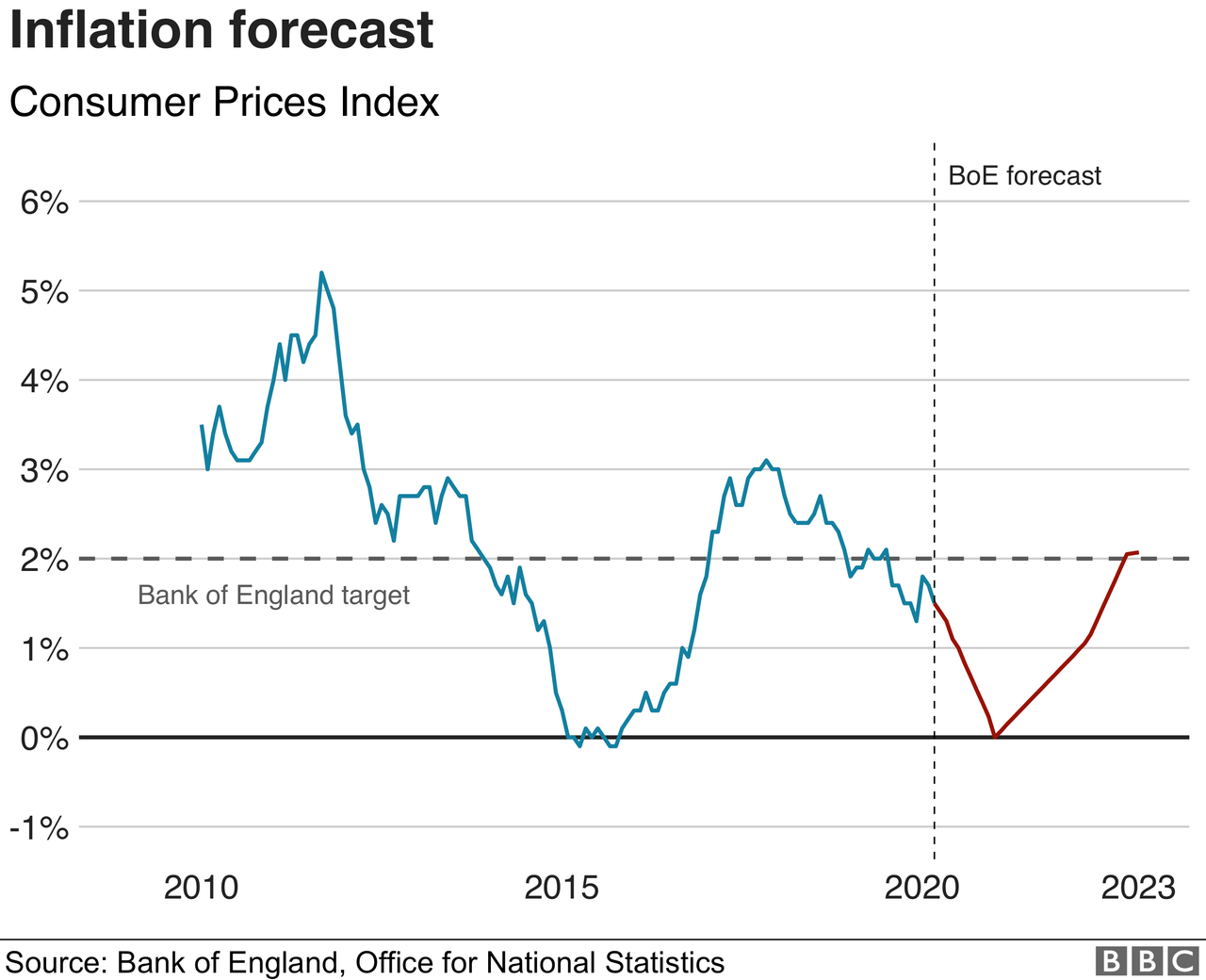 "The financial system was, however, in a much better position to support households and businesses through this period compared with the global financial crisis," the BoE said.
Can the financial system handle a possible second wave of virus cases? 
Originally posted as BoE Warns Of Worst Economic Slump In 300 Years on Zero Hedge