EDITOR NOTE: This article shows a compelling and insightful breakdown of the dynamics driving the economy on an intermarket scale. It also issues a warning--essentially, a chart illustrating what often happens when the "smart money" index falls while asset prices rise. The linchpin in all this is the US dollar, its movements, but more specifically, its decline. The simultaneous rise in Bitcoin, gold, and the broader market is going to culminate in a "king of the hill" type of moment. There isn't that much room at the top. And "smart money," or those who are truly smart, will begin investing in assets that demonstrate soundness, safety, and growth. That leaves us with very few "shining" prospects; an easy choice for anyone who can take a "smart" guess.
If everything is so awesome in a new-but-same-as-the-old gridlock'd Washington (according to stocks), why is the smart money running out of the market?
We have seen this pattern before and it did not end well...
The bottom line for the last day or two is that Fed QE will be the heroic replacement for a blue-wave tsunami of stimulus, and that is why everything was higher in price while the dollar dived...
We can't help but feel like this won't end well...
Nasdaq continues to lead the way (up 7% since the election) and Small Caps lagging ('only' up 3%)...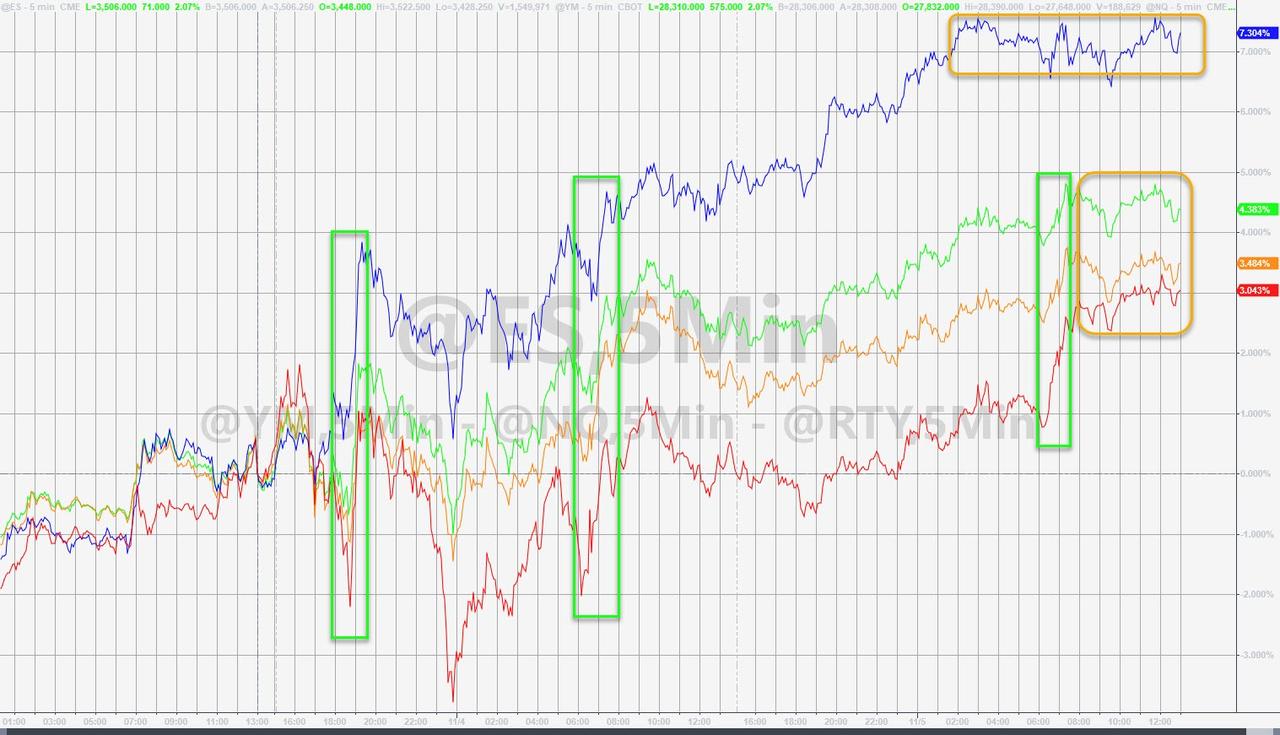 As Growth stocks are panic-bid at the open once again...
This has been the strongest 3-day rally for FANMAG stocks ever (FB, AMZN, NFLX, MSFT, AAPL, & GOOG), up close to 10%...
Treasury yields were basically unchanged on the day, but rollercoaster'd back higher after bond buying ovenright...
10Y Yields bounced off their 50DMA...
The USDollar was dumped for the second day...
...to its lowest since May 2018...
Offshore Yuan is soaring higher after Biden became the favorite to win the election...
As the dollar dived, cryptos gained, with Bitcoin back above $15000 for the first time since Jan 2018...
Gold and Bitcoin are tracking the resurgence in global negative-yielding debt volumes...
A weaker dollar also pumped gold higher, with futs back above $1950...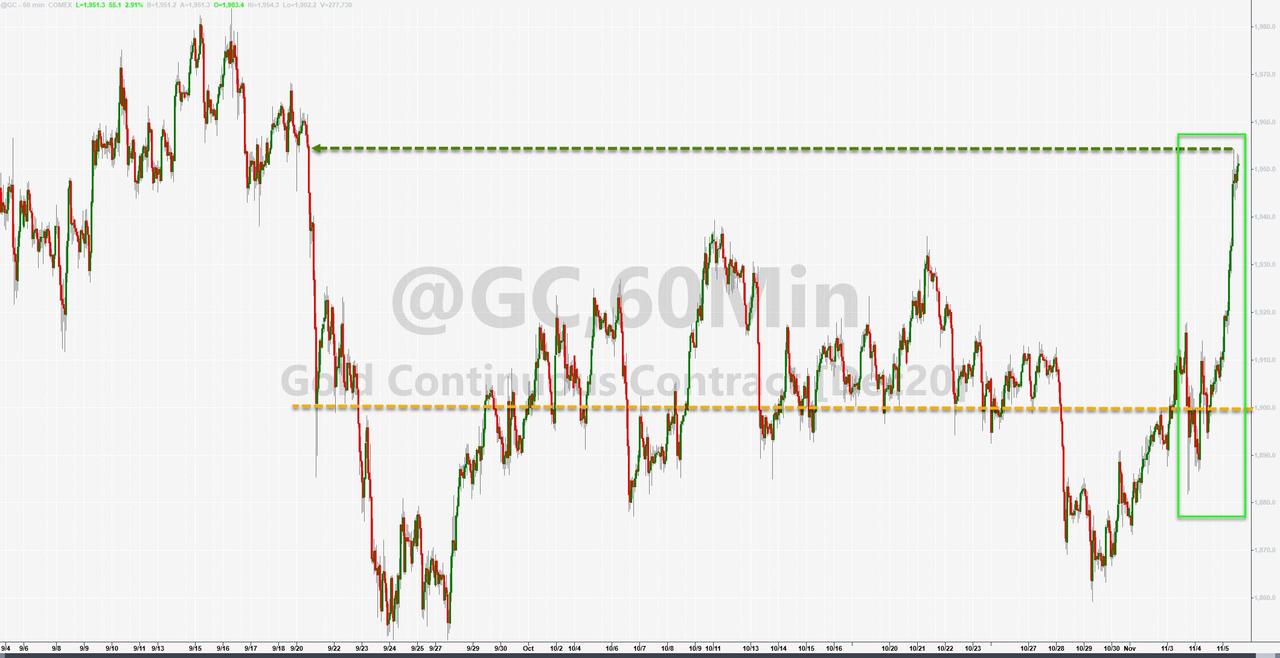 Silver soared back above $25...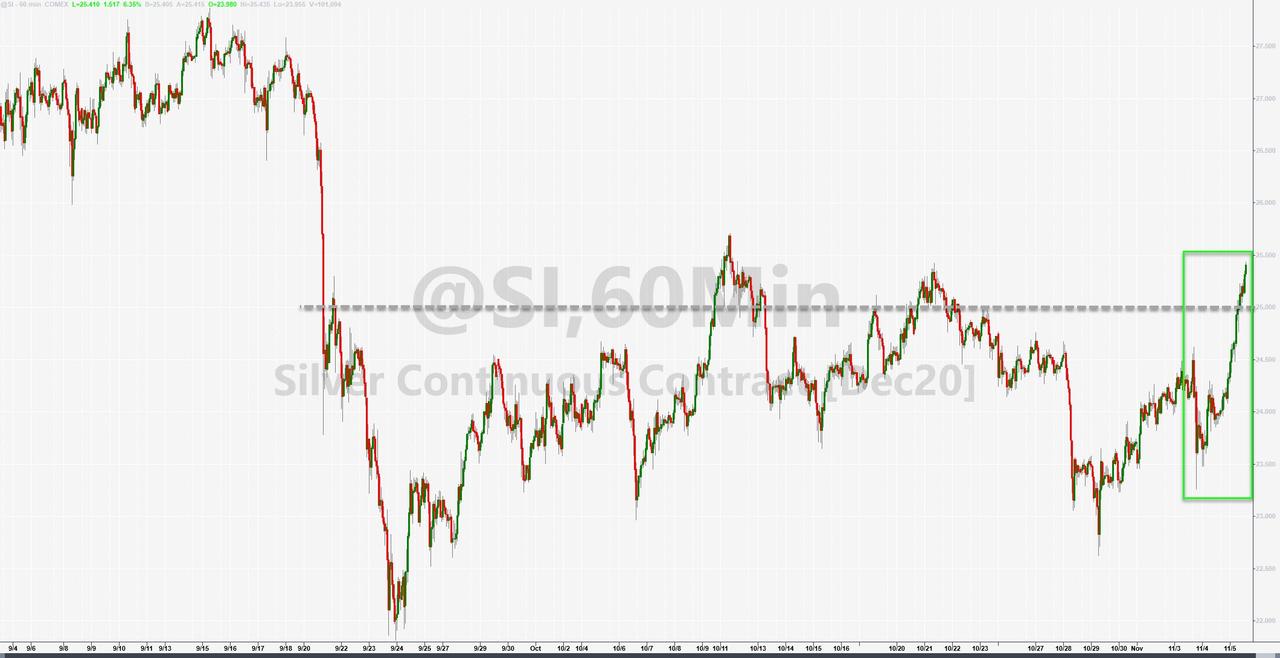 Oil prices fell modestly after WTI tagged $39...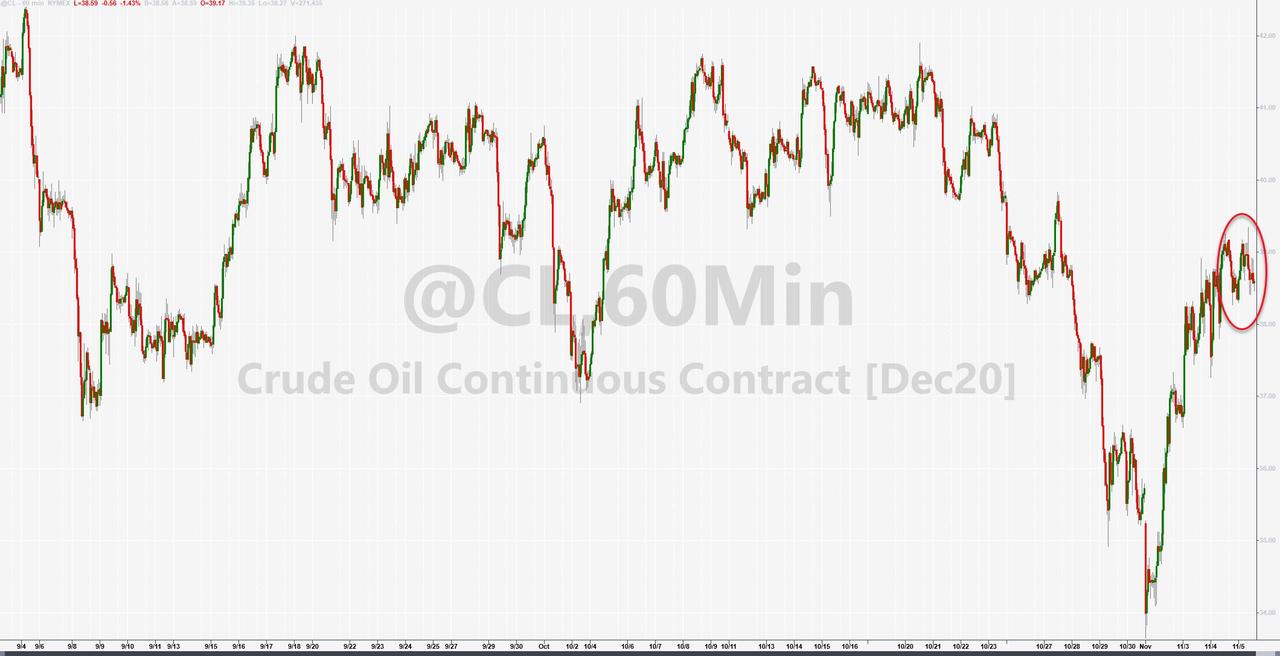 And finally, while the 'soft' survey data suggests everything is awesome, 'hard' data is starting to deteriorate rapidly...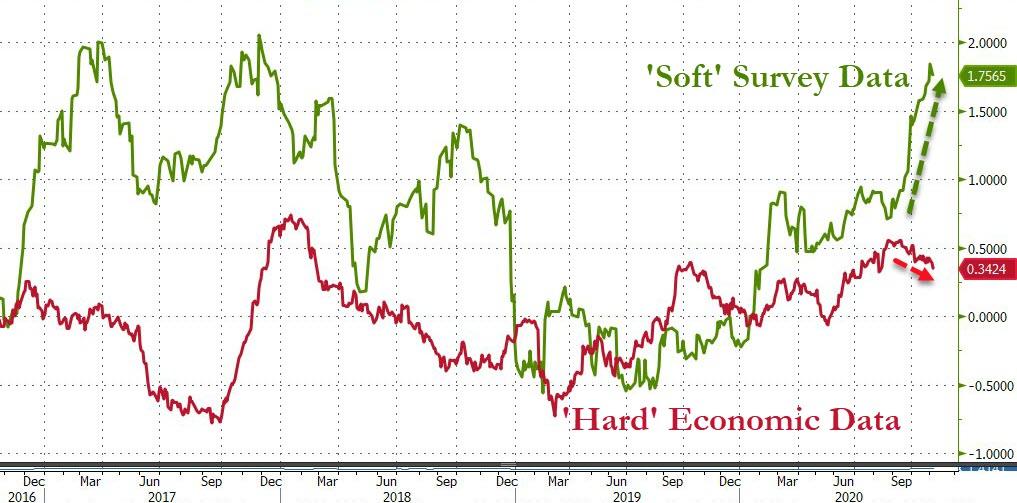 Source: Bloomberg
Hope - remember - is not a strategy!
Originally posted on ZeroHedge